Meet Our Speakers
Welcome remarks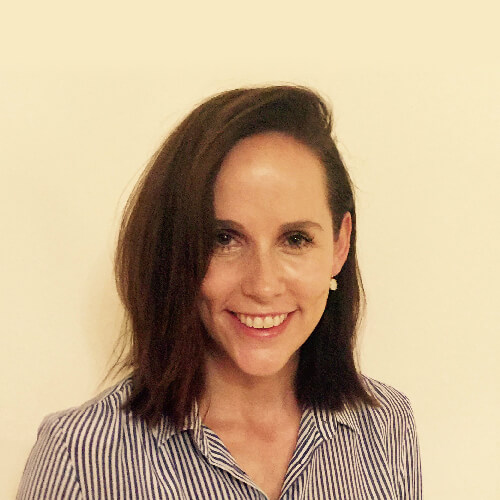 Beth Ann Lim
Director, APAC Policy Programs and Government Outreach, Facebook
Beth Ann Lim is the Director of Policy Programs and Government Outreach for the Asia Pacific at Facebook, and Head of SheMeansBusiness, Facebook's long-term commitment to women's economic empowerment. Prior to this role, she was responsible for Facebook's Small and Medium Businesses Community Engagement initiatives across the Asia Pacific region. Ms. Lim has over 18 years of experience in Asia working with small and large organizations to help develop and build strategies focused on digital transformation, economic development, and digital literacy. Beth Ann holds an undergraduate degree from the University of California, Berkeley in East Asian Languages and speaks Mandarin. She is passionate about helping small and medium businesses succeed and is an active mentor in the start-up and accelerator community.
Keynote speaker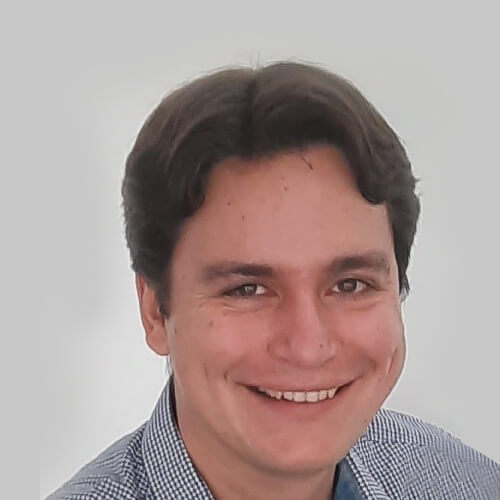 Frank Van Cappelle
Regional Education Specialist, UNICEF South Asia
Frank Van Cappelle is a regional Education Specialist at UNICEF's South Asia office. He has been working in the education sector for 15 years (prior to South Asia, in Eastern Europe and Central Asia, East Asia and Pacific, and Eastern and Southern Africa). Frank leads regional work on Reimagine Education and research on the reach and effectiveness of distance learning during COVID-19. He is the co-chair with ITU of the Asia Pacific Interagency Working Group on Digital Transformation in Learning and Education. He also manages the interagency All Children Learning Assessment Platform. In a previous life, he founded a software company primarily serving research institutions, the UN and government agencies. He has a Ph.D. in Education from the University of Melbourne.
Panel discussion 1: How COVID-19 has created a new world for digital literacy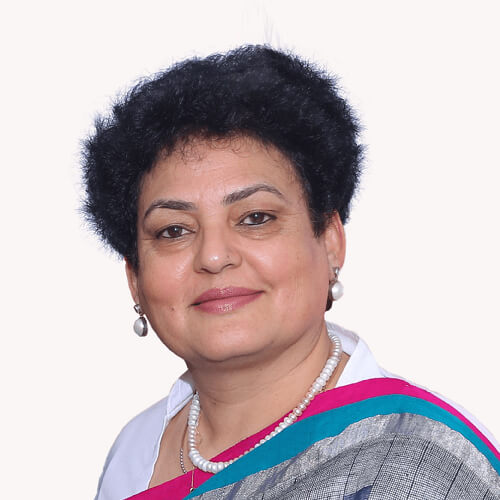 Rekha Sharma
Chairperson of National Commission for Women, India
Mrs. Rekha Sharma assumed the charge of Chairperson, National Commission for Women, since August 7, 2018. If one takes a closer look at her style of working, the two distinct virtues that define her are leadership spirit and relentless will to keep doing good for women in need. If NCW is known for working round the clock on addressing women's issues, it is because of her pioneering efforts to be ever-ready and reachable for women across the country. She has been associated with the Commission as a member since August 2015 and held the additional charge as Chairperson, NCW with effect from September 29, 2017, before becoming its Chairperson on August 7, 2018.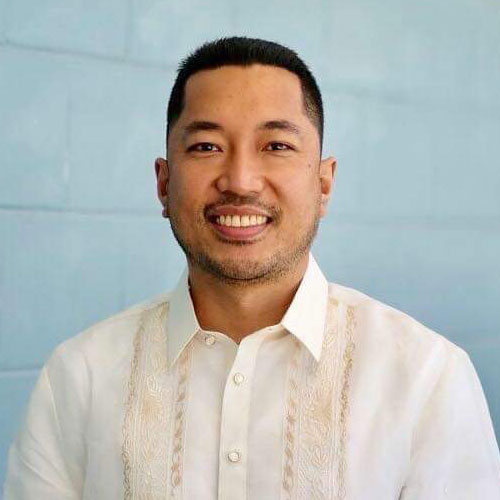 June Arvin Gudoy
Director of Philippines Department of Education
Mr. June Arvin Gudoy is one of the young executive minds in DepEd today.
But even before accepting his post in DepEd, Mr. Gudoy has been actively engaged in youth mobilization activities.
From 2013 to 2017, he spearheaded the Ilocos Norte Youth Development Office as Executive Director. In 2015, he led his hometown for a Galing Pook Foundation citation as one of the Top Ten Most Outstanding Local Government Program. After earning his Master's degree in Strategic Public Relations with distinction at the University of Sydney, he went back to the Philippines to head the Public Affairs Service (PAS) of DepEd. One of the key reforms he introduced at PAS is grassroots involvement in order to encourage stakeholder participation, especially among the youth. He has conducted various leadership training, seminars, and webinars for the youth, most recently the Handang Isip, Handa Bukas forum for Supreme Student Government (SSG) officers. He also penned and presented several academic and professional papers, including topics on Youth Engagement.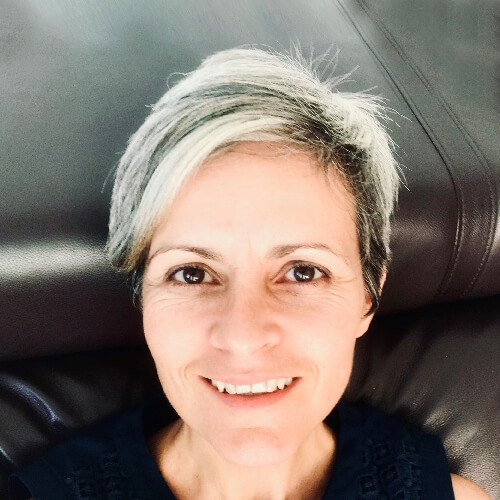 Catherine Bedford
Senior Child Protection Adviser, Save The Children (PNG)
Catherine Bedford is the Child Protection and Gender Technical Advisor at the Save the Children office in Papua New Guinea. She has lived and worked in Papua New Guinea for 8 years in the Gender, Violence and Child Protection spaces and is passionate about eradicating abuse and violence against children, both in the online and offline worlds. Catherine has worked for many years in London as a mental health nurse specialising in children and adolescents, where she was able to apply a holistic and broad approach to children's emotional wellbeing and support them with issues such as drug and alcohol misuse and trauma. Catherine is currently leading a collaboration with Facebook in PNG where a Pacific online safety campaign is running to empower and educate young people to have safer, more positive experiences online.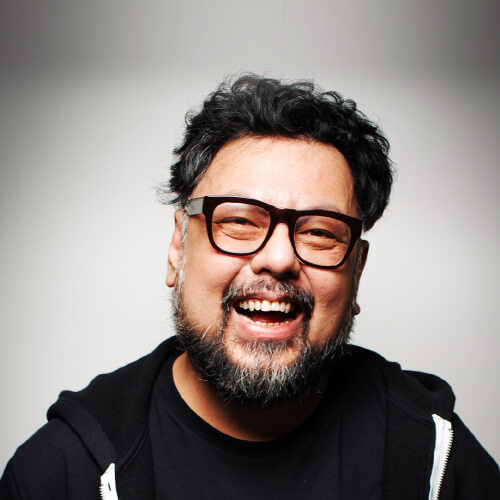 Ibba Bernardo
Chief Immersive Officer, I AM Cardboard Philippines and co-founder of Packworks
Ibrahim 'Ibba' Bernardo is an impact, technology, and start-up entrepreneur, bringing with him extensive experience in web and software development, video game animation, content creation, and social enterprise. As a social entrepreneur, he is passionate about bringing technology to the base of the pyramid working on Sari Software Solutions and Packworks to help micro-entrepreneurs run their businesses and become digitally and financially literate. Ibba is currently the Chief Immersive Officer of I Am Cardboard PH, an end-to-end virtual reality solutions provider and co-founder of Packworks, a Fintech, SaaS, and Data Platform bringing digital solutions to micro-entrepreneurs. He also loves motorcycles.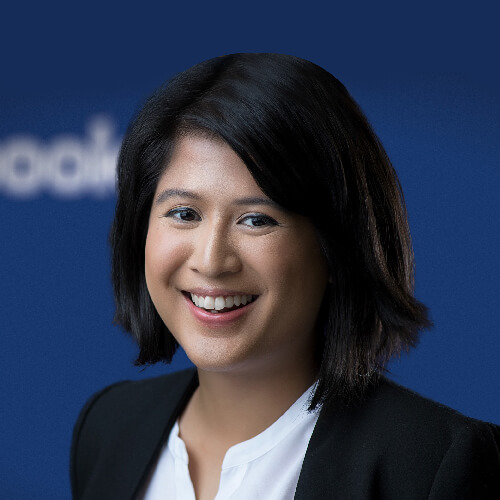 Moderator: Dessy Sukendar
Policy Programs Manager (Indonesia), Facebook
Dessy, Policy Programs Manager for Facebook Indonesia, is passionate about creating a positive impact on the community through programs and partnerships. Dessy has managed several capacity-building programs in several Asian countries through several organizations, including Microsoft Asia Pacific and Pearl Consulting in Singapore. These programs focus on women's economic empowerment, digital literacy education, and online security initiatives that reach all walks of life. Dessy holds a Master of Public Policy from the National University of Singapore, and a Bachelor of Politics and International Relations from Carleton University in Ottawa, Canada.
Panel discussion 2: Encouraging greater learning across ages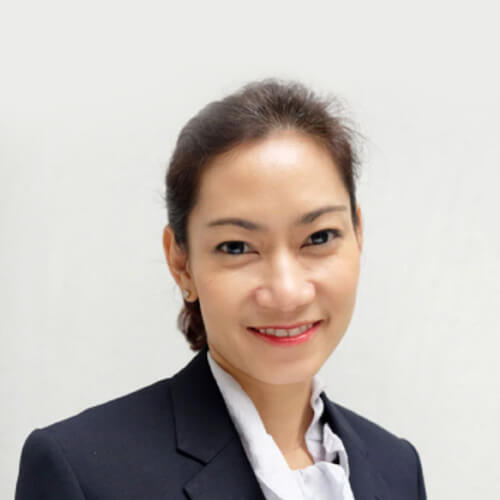 Associate Prof. Pijitra Suppasawatgul
Director of Thai Media Policy Research
Associate Prof. Pijitra Suppasawatgul is an Associate Professor the for Faculty of Mass Communication at the Chulalongkorn University, Bangkok, Thailand. Her research focuses specifically on Digital Literacy, policy-related issues on the Internet, and the impact of media and broadcasting in Thailand. She is also a board member of the News Broadcasting Council of Thailand and an avid columnist for the Krunthepturakit newspaper.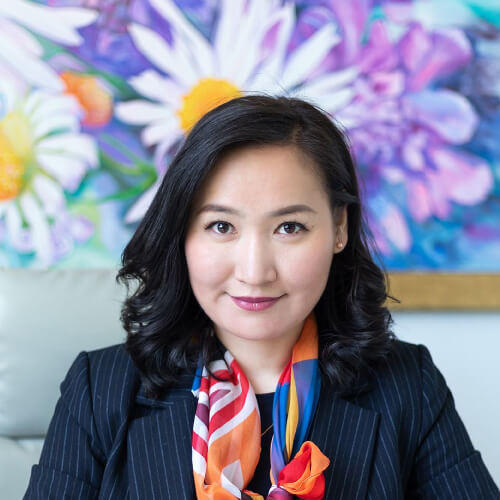 Byambajargal Ayushjav
Founder of Faro Foundation
Byambajargal Ayushjav is the founder of the non-governmental organization Faro Foundation Mongolia, which is backed by Faro Education Center, one of the largest language training school networks in Mongolia co-founded by her more than four years ago. Byambajargal is also a strong advocate for public education on digital literacy in Mongolia. She founded Faro Foundation Mongolia to raise social awareness and run training programs to raise public awareness of digital literacy in Mongolia. She was ranked by Forbes as one of the 30 Under 30 Young Leaders in Asia in 2019 and has been selected by the Asia Society for its signature Asia 21 Young Leaders Initiative in 2020. Byambajargal is also a member of the Board of Directors of AmCham Mongolia.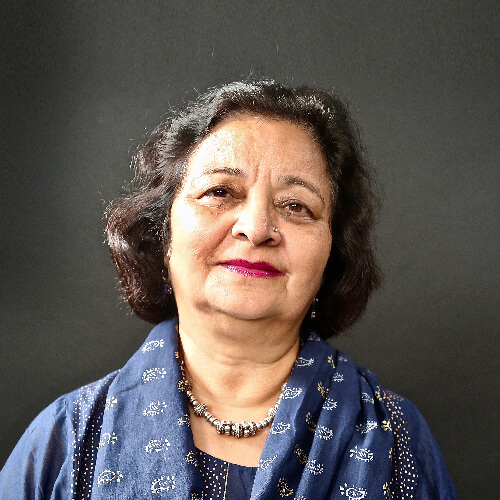 Baela Raza Zamil
CEO of ITA, Pakistan
Baela Raza Jamil is a public policy specialist, innovator and activist. She leads the citizens' accountability learning initiative, the Annual Status of Education Report Pakistan, Girls Education programs, and is the founder of the Children's & Teachers Literature & Learning Festivals, a nationwide social movement. She has served as Technical Adviser to the Federal Ministry of Education (2000-2004). Baela serves on several national boards of the National Education Foundation, Punjab Social Protection Authority, Steering Committee on Education at the Ministry of Planning Development & Special Initiatives; Steering Committee of School Education Department on Assessment Punjab Examination Commission etc. Globally, she has served as a member of Platform for Girls Education - Foreign and Commonwealth Office UK; and is Commissioner at the International Commission on Financing Global Education Opportunity Education Commission Asia, Member Advisory Board Global Business Coalition for Education; Chairperson SDG 4.2.1 Taskforce - Global Alliance to Monitor Learning - UNESCO.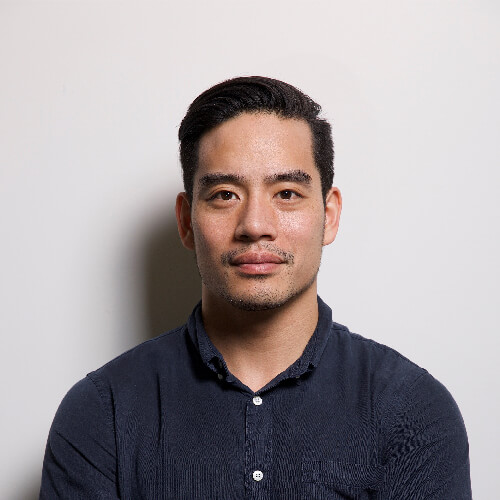 Moderator: Ruici Tio
APAC Policy Programs Manager, Facebook
Ruici is the Policy Programs Manager, Facebook APAC. He has been working on social issues in Asia for over ten years and has previously worked in international development for a number of social impact and non-profit organizations. He has worked on regional and country-level programs to address social challenges including gender equality, digital literacy, hate speech, migration and trafficking, and sustainability. Ruici specializes in developing insights-driven approaches to deliver social behavior change campaigns and programs.
Fireside chat: Keeping people safe on Facebook & Instagram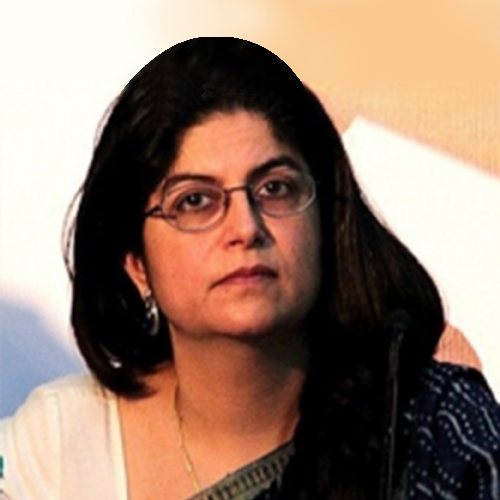 Shireen Vakil
APAC Head of Safety Policy, Facebook
A passionate advocate for children and women's rights - Shireen spent 20 years with Save the Children both in the UK and India and was part of the leadership team responsible for establishing Save the Children, India and its growth into the leading independent child rights organization of the country. From 2015 - 2020, Shireen was Head of Policy and Advocacy at The Tata Trusts - India's largest and most established philanthropic institution. Shireen has leadership in strategy development, operational management, policy influencing and media and communications with thematic expertise in child protection, education, gender and justice. Shireen has appeared and written on a spectrum of child rights and gender issues, in national and international media. Currently, Shireen Vakil is Head of Safety Policy for APAC at Facebook.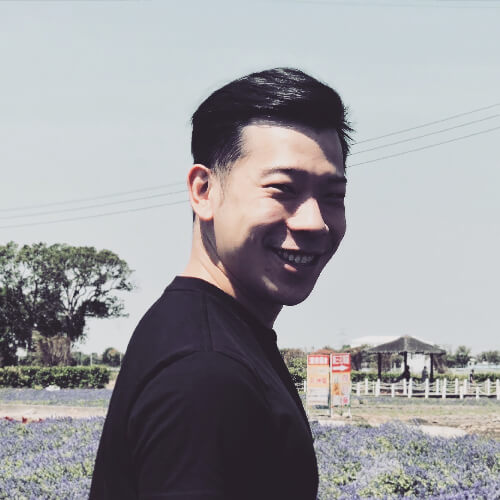 Philip Chua
APAC Head of Public Policy, Instagram
Philip and his team work across Instagram, policymakers, civil society, and members of the community to ensure that people feel safe and supported to express themselves on Instagram. This includes not just setting the appropriate rules for Instagram and the community partnerships we have across the region, but also the product features we are building and the programs we are rolling out, all seeking to ensure that Instagram can play a meaningful role in advancing safety and wellbeing.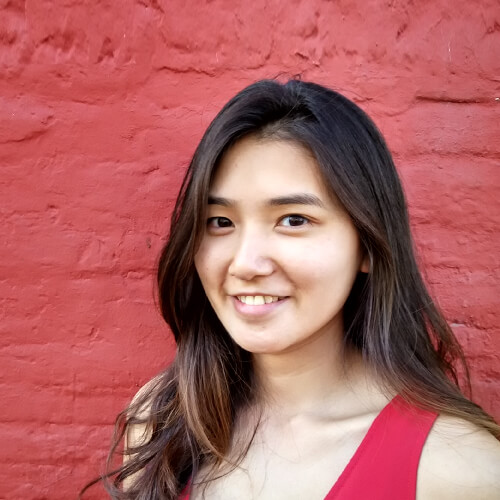 Moderator: Geraldine Lim
APAC Policy Programs Manager, Facebook
Geraldine joined Facebook in 2019 and has been engaging with government, NGO and CSO stakeholders across the region to build programs around current policy issues on technology, the economy and the community. Prior to this, Geraldine spent over 5 years at a communications consultancy.
WhatsApp: Combating misinformation through game-based interventions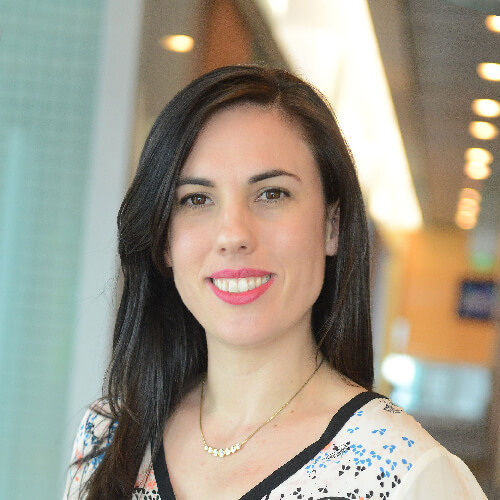 Clair Deevy
Director of Public Policy, WhatsApp
Clair Deevy was appointed as Director of Public Policy for WhatsApp in 2019. She joined Facebook in 2015 and was previously Director of Community Affairs for the Asia Pacific and Latin America. Working in the field of policy, communications and community partnerships for more than 20 years Clair's professional and volunteer experience includes work in Government, NGOs, the private sector and corporate foundations. As Director of WhatsApp, Clair develops and supports WhatsApp's policy strategy and engagement throughout the world, working with a cross-functional global team. Clair also manages strategic outreach to a wide variety of stakeholders across all sectors around issues and opportunities related to WhatsApp.
Clair holds a Bachelor of Applied Science in Environmental Management, a Master of Management, is a qualified Partnership Broker, and in 2014 was appointed an Ambassador for Women in Technology for UN Women Singapore Committee.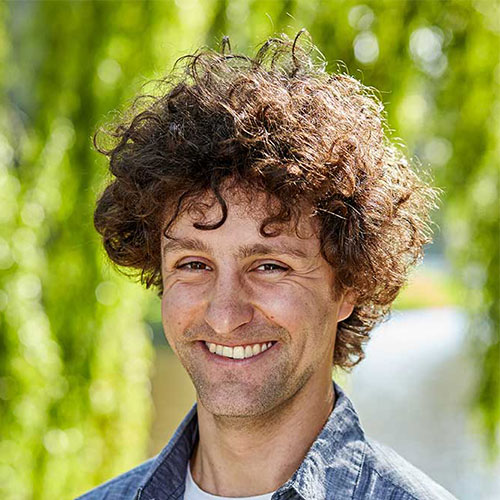 Dr. Jon Roozenbeek
Postdoctoral Research Fellow, Department of Psychology at the University of Cambridge
Dr. Jon Roozenbeek is a postdoctoral research fellow at the Department of Psychology at the University of Cambridge. His research focuses on online misinformation, extremism, vaccine hesitancy, and inoculation theory. His doctoral dissertation (University of Cambridge, 2020) examined media discourse and identity development in conflict zones, particularly Eastern Ukraine.